Main content starts here, tab to start navigating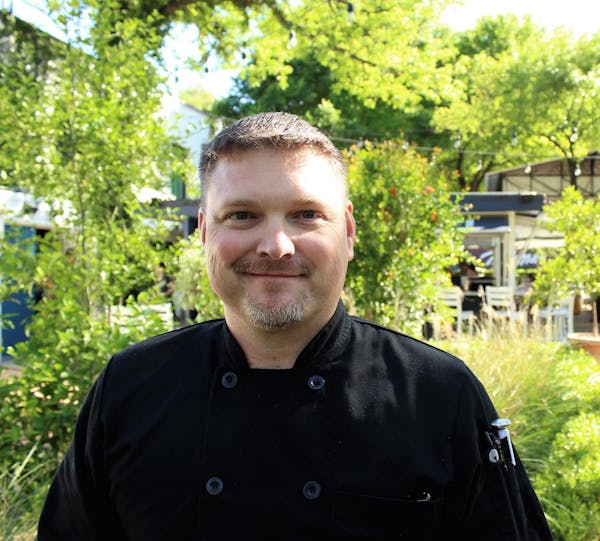 Bryan Cromwell
Executive Chef
Chef Bryan Cromwell has always had a passion for food, having spent most of his life in the restaurant industry. From an early age working in his brother's restaurant to now, he finds true joy in cooking amazing meals for others. Hailing from Pennsylvania and eventually making his way to start-studded Las Vegas hotels like the Mirage and Monte Carlo, Cromwell studied under many chefs who helped him hone a myriad of skills from pastries and chocolates to a plethora of popular cuisines, including Italian. After a stint as executive chef at a catering company in Las Vegas, he made his way into management, where he worked the next 12 years of his career owning titles such as general manager, district supervisor and consultant. He learned the ins and outs of food and beverage operations, expanding his ever-growing knowledge base in the industry.
His life and career ultimately led him to Austin, Texas in December 2009 where he decided to go back into the kitchen as an Executive Chef. With a love for good Italian food, Cromwell joined the Juliet Italian Kitchen team in the summer of 2019 where he uses his leadership skills to direct the culinary team and fine-tune an already terrific menu. By adding some of his favorite dishes to the Juliet menu, like the oh so delectable Caprese Bruschetta, he is excited to bring shareable items and fresh ingredients to patrons seeking some lighter Italian fare. Cromwell's goal is to make sure every guest leaves the restaurant happy, satisfied and looking forward to their next meal with the Juliet team.
Cromwell lives in Austin and when he's not in the kitchen at Juliet, he's spending time with his partner and children.